Come and join in on the
weekly MckLinky Blog Hop
. It promises to be a lot of fun! The theme this week is favorite pictures. (Who doesn't like to share some great pictures!?) :)
I really loved this photo that I snapped of Harry last week. The energy of a child is so infectious!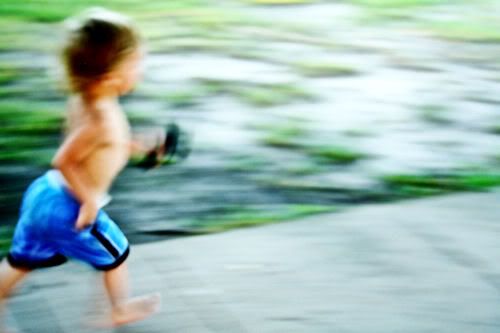 "Don't slow down...catch life in motion."
P.S. If you get a chance, make sure to read yesterdays poem, and write Monthly Monday Poetry down on your blogging calendar! I always love to have participants!