So, after much trial and error...I FINALLY got my orchestra videos to work! Yay! These three videos make up the full performance, but if you don't want to hear the whole thing, you should at least listen to the last one. It's too fun!
I admit...I've got the after orchestra blues. We turned our music in directly after performing on Sunday, and the sense of loss was felt as I handed it over. All of the reminders I'd scribbled in between the lines...all of the notes which I'd spent hours and hours learning, memorizing, practicing...all of it was gone, and in a few months I won't remember how to play those pieces. It makes me terribly sad to think about--but, we're getting next semester's music sometime at the end of next month...I can't wait to see the trial and triumph that await me! It's going to be fantastic.
Oddly, I think one of my very first motivations to work harder with the violin was when a small blister formed on my neck. I know it sounds weird...but it was my first moment of pride. The first time I felt like I'd practiced enough to pat myself on the back. It's really an adrenaline rush when you can feel yourself working and getting better. The correlation between hard work and success is intoxicating.
But enough about that--I'm sure my family's getting sick of hearing about the violin. heehee. This is my hundredth post on Rear Window. That's nifty.
And this is just really random, but I had to show you this precious picture I got of JoJo. :))))))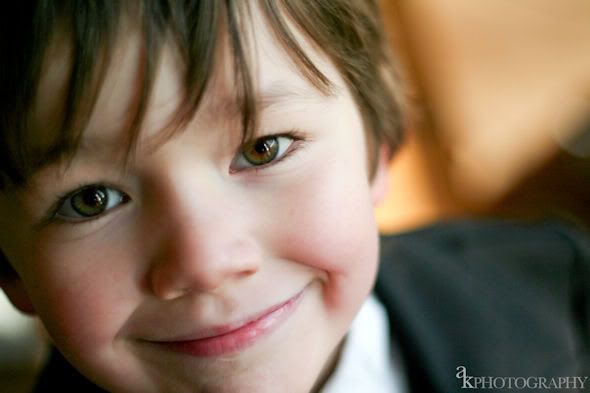 *sigh* I love my family.