But when the Holy Spirit controls our lives, he will produce this kind of fruit in us: love, joy, peace, patience, kindness, goodness, faithfulness, 23 gentleness, and self-control. Here there is no conflict with the law.
Galatians 5:22-23
Sometimes I feel like spontaneity is my greatest ally. Somehow just
doing
something is refreshing--rather than planning it out, poking around, procrastinating, re-planning it, and then changing my mind altogether about it in the end. Isn't that just an unneeded hassle in life?
I can honestly say, at this very moment I feel more at peace than I have in months. I don't have anything nagging at the strings in the back of my mind, I don't have anything weighing on my conscience, and I'm not stressed out. And you know what's happened because of it? I'm more efficient, I'm more fun, I think clearer, I'm more creative, I'm more motivated, I feel more in tune with my family, and I don't always feel distracted. What an amazing feeling that is!
I went out with my momma this evening...we went to see "Julie & Julia". I realized why I was watching it just how lucky I am to have a mom who has encouraged me to always simplify rather than over-complicate. I mean, how many moms would be able to spur of the moment jump in the car and go see a movie? And if we weren't doing that, we probably would have been sitting at the dining room table laughing our way through a game of Boggle. It's people like my mom that keep this world alive. New York City would just be another busy, grumbling metropolis; Kansas would be another brown, boring spread of flatlands; and the list goes on, if it wasn't for people like her who can keep the beauty of ordinary things alive.
And you know what...a richer life means more of this!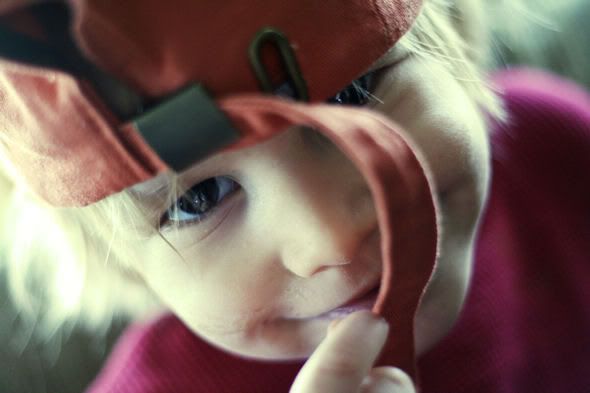 Life. is. Sweet.
So then, why do I try to over-do everything? One of the fruits of the spirit is self-control...and on my part, I think that's been fairly ignored. I've realized that I often make excuses for myself because "it's just my personality", but that's not a legitimate excuse. The only excuse for lack of self-control is not giving
Christ
all control. I go through these weird times where I think I can conquer the world; not surprisingly, that's always when I end up feeling the smallest. Because everything that I am...everything that I yearn to be...and everything that I need to be to achieve my goals is found in Christ.