The fam went to the zoo today--it was an odd time of year to go weather-wise, but we just lingered extra long in the heated indoor exhibits. Momma and I have noticed that zoo trips are about 32 BILLION times as fun since we've had a good camera! So, without further ado...here is my photographic documentation of the day.
This is Harold. Harold is my adoring frog prince. Every time I looked into the tank at him, he stopped swimming around and sat just like this in front of the glass, staring at me. And to think...the other day I was saying that frogs were gross! No siree...this frog is undeniably dashing.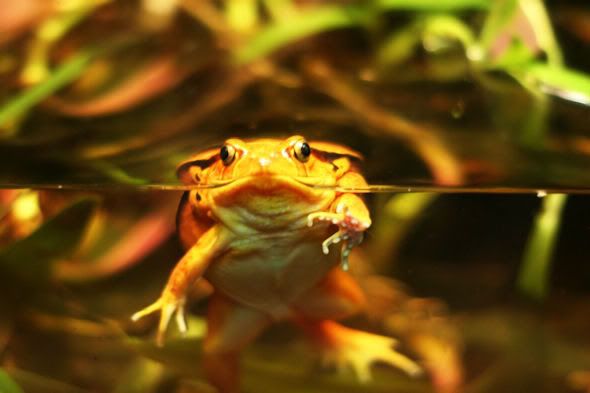 Mohawk Merlin--check out the feather-do! And those fantastic eyes.
Is this not the weirdest looking turtle ever?!
The Chinese alligator, to my utter delight, took a swim right next to the glass; as if posing for the camera. Ah beauty.
Speaking of beauty...my mother looked dreadfully adorable in her new coat and hat.
And I was going to close with Tweety's (um...I meant Porky Pig's. Lol) "*whateverwhateverwhatever* THAT'S ALL FOLKS!", but as you all know (now), I can't even start to say that. So, I'll close with a humble...
"Good evening."