Remember that snow I was talking about? Well....it came. In great abundance, I might add. So, I--your beloved friend, Abigail--decided to do something completely insane.
You often hear people talking about all of the crazy things they'll do for a great picture. Basically, I'm almost positive I've topped the list.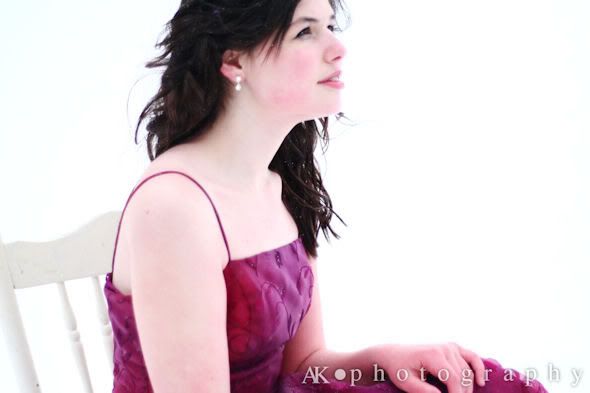 Do you see those sleeves (or rather, lack thereof)? I went outside, in 15 degrees, snow blowing from every direction, dressed in a sleeveless formal....and I took pictures using the timer on my camera and a tripod.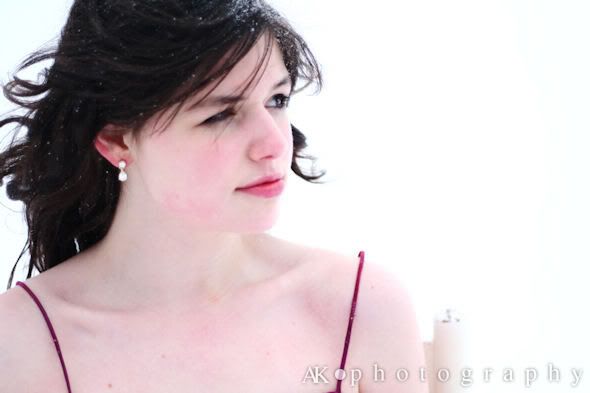 My personal favorite...


It doesn't look very painful, does it? Well, this is what I looked like most of the time.




Yeah...trust me, it WAS painful.
Afterwards, it took me five minutes to get enough feeling back into my hands to untie my shoes (it was still really really hard)...then I walked upstairs and got freaked out about hypothermia, so I started blasting loud music.
I'm ok now.
*shiver* The things I'll do for you guys. ;)