"If you can find a path with no obstacles, it probably doesn't lead anywhere."
Frank A. Clark
Looking at photos often formulates my posts for me--this post is no exception. When I saw this photo, I realized that it encompasses much of what life is like. Always striving, always reaching....but even when I finally grasp what I'm reaching for, my toes are still in firm contact with the rocky ground beneath me. Fear and insecurity in my own strength is what keeps me from lifting my feet up off of the ground, which brings security and safety--but what if I just leapt up and held on for dear life? I would absolutely fall. Why? Because I
can't
hold on forever while I still have that fear of failure.
It's like being in a constant stretch--you can feel your muscles tighten and morph into elongated shapes, but as long as you're there, your muscles are flexed and pulled. But isn't that just how life is? At every turn, no matter what you're reaching for, there's that strain of trial and affliction. Does that mean we should give up and drop to the ground in defeat? NO! Because someday, when we finally lift our feet off the ground and trust, the strain will be gone. our goal will have been met.
I remember after my little sister, Anna went to be with Jesus, it felt like the world was going to end. I've never felt such an inner strain just to keep doing simple things. It was difficult to do, but what kind of example would my family have been to others if we hadn't kept on? If we had simply wallowed in our sorrow forever and ever? We wouldn't have been living examples of God's infinite grace, love, and mercy. It may be more difficult in the moment to keep perspective and reach for the Jesus....but in the end, we will be shining brighter than we could imagine--with the light of our Father! Our victory is not our own...our victory is that of the people who witness our example...the people who see the blinding victory of Christ.
And one day, we will be lifted effortlessly to the heights which we have reached for so tirelessly. Our limbs will dissolve in the strength of the arms which grasp us, and we will see
perfect peace
. That's what we're reaching for...and I want to be sure I'm ready and reaching when the day comes for those loving arms to sweep me off my feet and for my faith to be complete.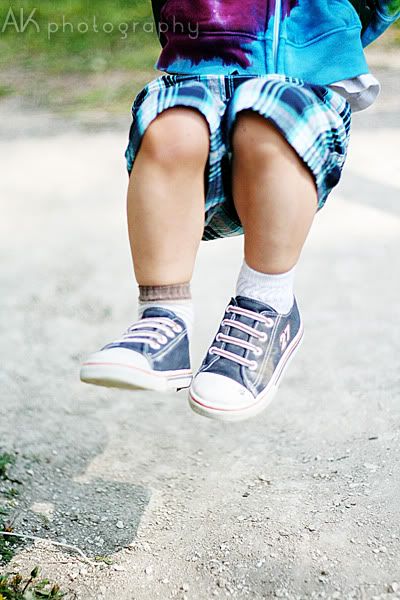 ---
I wrote this, and was pleasantly surprised when I saw it went perfectly into Hannah's topic this week, "Foto Faves". Check it out, and join in! She's got more great giveaways this week!