Today I decided to do a little "photo shoot" with the boys. I know what you're thinking...
"What? She's doing a photo shoot with the infamously photographed little brothers?!"
Yes...it's true. Though, this time I took the trouble to get them all dolled...ahem...
manned
up. I was just sure it was going to be a stunning success!
Well...let me tell you what it's like to have a photo shoot with my brothers. It's not cute and sweet and easy...no, it's more like an army drill. "Jonas! Quit eating pretzels!" "Harrison! Stop moving!" "Silas! Stop making goofy faces!" And so it continued...for a long time. Until finally, Jonas announced, "This is lame. I'm leaving." And so he left the room with a rattling thud from my rickety antique door. Of course, Harrison stayed and cheerfully said "Take a picture
ME
!", pulling my lens toward his face as he said it. And Silas...dear old Silas...decided to hang around and let me mold him into perfection (well...sorta).

What a little angel, eh?

Ok, so in all actuality, it was a terrible photo shoot that came with some really cute pictures. Thus...IT'S WORTH IT.
Oh, and I learned how to smooth skin tones out today!!!! I'm so excited! I love it, because unless you saw the original, you wouldn't think "Oh, that's been softened", because it looks completely realistic!
Before...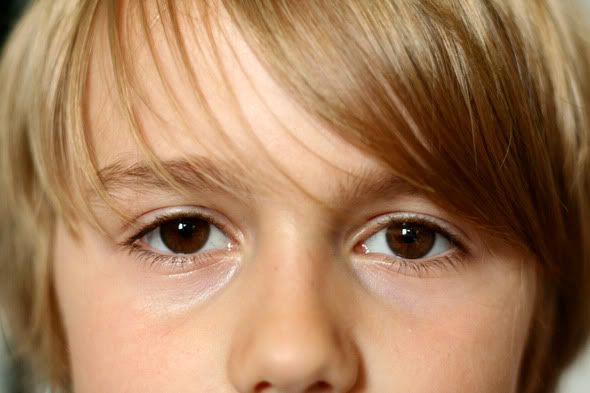 AFTER!!!
Isn't that amazing?!

Now, I did get ONE, lone, little, cute picture of all three boys. But I've gotta admit...it's pretty darn adorable!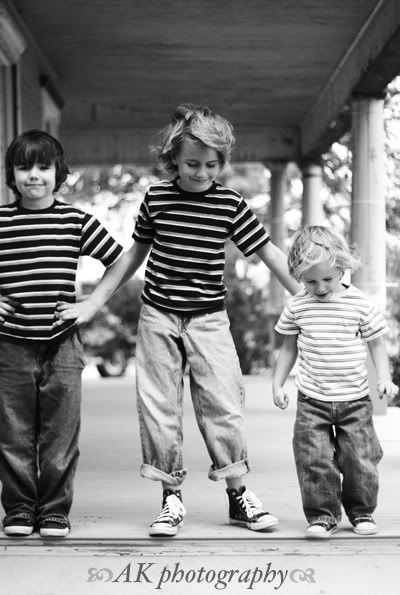 Now, if I could only get Silas to rub off on his little brothers. Maybe our photo shoots would be more productive. Maybe there'd be more space for creativity. Maybe it wouldn't be so insane.

Maybe....but I KNOW these memories will be twice as good!