Do you remember the awesome
Planting Chums
party that my friend, Hannah hosted? Well, guess what....I won one of the prizes! And it just happened to be one of the cutest most cheerful things I've ever seen. I got it in the mail yesterday, and I'm in love.


See that necklace? That's MY necklace!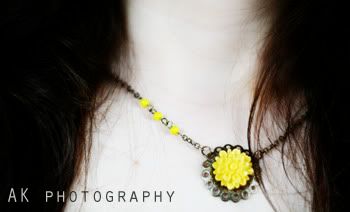 I could barely contain my excitement when I won, because after all...this is the first thing I've EVER won! I planned my whole outfit around this piece this morning, because I just love it! How many times can you say you love something before it becomes less meaningful? Hopefully it's a lot!
By the way....that is my skin, and I am quite aware of how white it is. If you never knew before, THIS is why people say I resemble Snow White. Hey, I'll take it! Ha!
~~~
In other news...Harrison tried wheatgrass juice yesterday.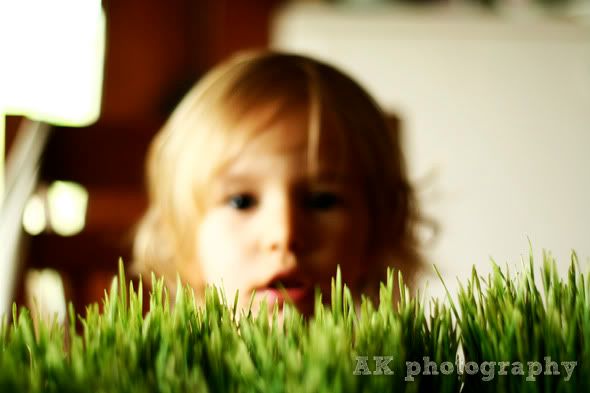 Actually, to be fair to all of the brave souls who tried the green liquid, Momma, Cecily, Silas, Jonas, and Harrison ALL tried a drink of it. (Yes....I confirm that my name is not on that list. I am now and forever a chicken). I'm not really sure whether it was good or horrible--it got kind of a mixed reaction. Though, I'm pretty sure it was nasty, because Harrison started sucking on his fingers to get the taste out of his mouth after he swallowed it. Still, at least it's pretty!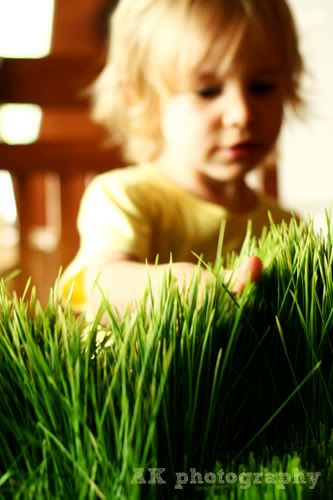 AND...to be fair to myself, I can be brave--as a matter of fact, for as long as I can remember, my family's taken things like Barley Green (made essentially from barley grass), carrot juice (which I've actually developed a great liking for, even though I still dislike carrots), and a plethora of other things. The worst was probably fish oil...oh boy....it was terrible. Still, I know all of the benefits of these things totally outweigh the drawbacks, so I'm working on it!
There's something about juicing that just makes you feel....healthy. You know? Now, our Champion juicer didn't do so well with the wheatgrass (can't be too hard on it though...I couldn't squeeze the juice out of grass either), but it's absolutely INCREDIBLE for almost anything else. We've even made sorbets in it from time to time using frozen fruit. And just in case you didn't know...you have an
opportunity to win a Champion juicer over at my Momma's blog
! So, make sure to head over and get all of the details. Let's get a little dirt on our hands and a few acquired tastes on our tongues for the approaching summer, shall we?