How do you guys like my new look? I know....it's a big leap from the last one! I really wanted to go with this new clean and sleek look that so many bloggers are going with these days. I think it still keeps the simple, colorful whimsy that my last design had.
I like how simplicity can make colors stand out more. I like how a bright turquoise necklace can spruce up a plain black outfit. I like how a big pink peony stands out against a plain green bush. It's like life....I may not be a country girl, but I live in the country--so why not take time to appreciate the empty roads and wide open sky?
I may not be Hilary Hahn or Itzhak Perlman, but I still play my violin--because playing isn't about being the best....playing is about the gratification I get from accomplishing something and giving my Creator the credit. I may not like vanilla ice cream as well as chocolate, but since it's there and chocolate isn't, I might as well enjoy what I've got. Perspective is to life as the sun is to the earth; Without it, the world is an empty slate to the naked eye. With it, all the colors of life are there to be seen and appreciated.
When I can see the beautiful array of colors before me, the fact that they blacken without the sun doesn't mean anything. Because Jesus is the only source of
true perspective
. With Him....the sun will always rise!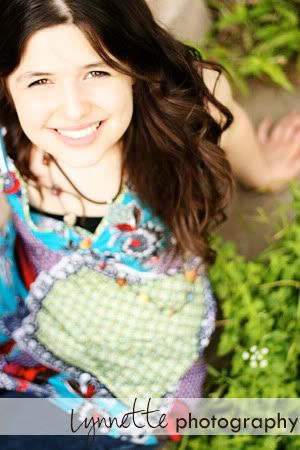 The sun is always just a smile away.


You will show me the path of life; In Your presence is fullness of joy; At Your right hand are pleasures forevermore.
Psalm 16:11

I can't wait to hear what you all think! :)