Some things just totally make you feel special and loved, you know?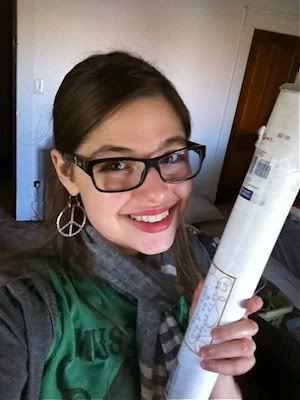 That package I'm holding contained a very appreciated creation from my friend, Kaitlyn, who lives half way across the country, in Washington. We joke about switching states, because...let's face it...Washington is the home state of Starbucks!
(No, I wouldn't really move to Washington just for Starbucks. Kansas has enough coffee to appease me.)
What's inside??
Watch this, and find out!
As you now know, yes...
it's true
...my mother has a beautiful, magnificent, amazazing, perfect (ok, maybe not "perfect"), iPhone 4S, and I do not. However, after her bathtub incident, and the fact that she had to go without her own phone for over a week...yeah, she deserves it.
...and, you know...I get to play with it.