To be entered to win any of these incredible prizes, just write a party post and add your link to my Authentic People Blog Party! Best of luck, friends!
---



...(1)...



Bag of your choice from Luckycann - Up to $55 value!


"My bags are stylish, elegant, durable, functional and washable. They are
also big enough to accommodate my "everyday mom essentials" including
books, iPhone, sunblock, swimming goggles, clothes, food, toys, daipers,
shoes and more.

"Whether you are a busy mom, an executive or a college student, I have a
suitable bag (offered in a range of bright and funky colours) to meet your
work and lifestyle demands."
source (left)
source (right)
---
...(2)...



Handmade Oil & Vinegar Bottle from Creative With Clay - $48 value!


"Here you will find unique one of a kind handmade colorful pottery inspired by Indian designs, fabrics, embroidery, colors and Bollywood handcrafted by yours truly, Charan Sachar."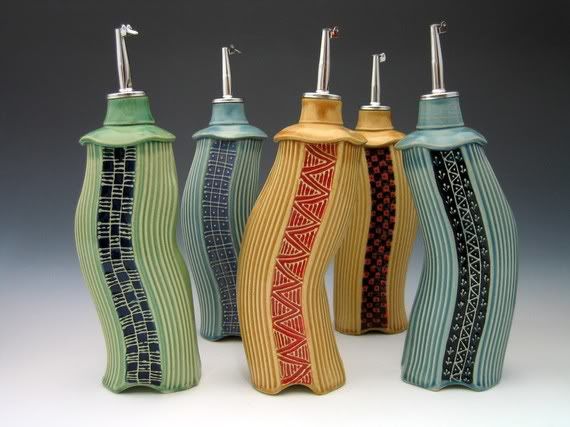 source
---
...(3)...



Gift Certificate for Elegant Rose Boutique - $30 value!


"Enjoy natural beauty products including handmade soap, moisturizing body butter, lip balm, bath bombs, lotion, natural deodorant and so much more, you can find all of your pampering needs in one place!"
source (left)
source (right)
---
...(4)...



Plug-In Warmer & Scent Bar from Scentsy - $25 value!
+


Bonus Prizes!



3 readers will receive a scent circle of their choice (for the car)!



NOTE: Additional entry options apply. Check back soon for details!
"Scentsy Wickless Candles are ceramic warmers that are a safe, decorative alternative to a candle. There's no flame, no smoke and no lead – so that means no worries for you! They are safe around kids and pets, and are safe to use in your home, classroom, office, or anywhere! How are they so safe? The ceramic warmers use a low watt light bulb that melts specially formulated Scentsy wax, creating a long lasting aroma that fills any room. There are so many beautiful warmers to choose from and they come in a variety of sizes ranging from plug-ins, which are perfect for bathrooms and laundry rooms all the way to full-size warmers, which are perfect for any size room. And with over 80 scents, you are sure to fall in love with several scents."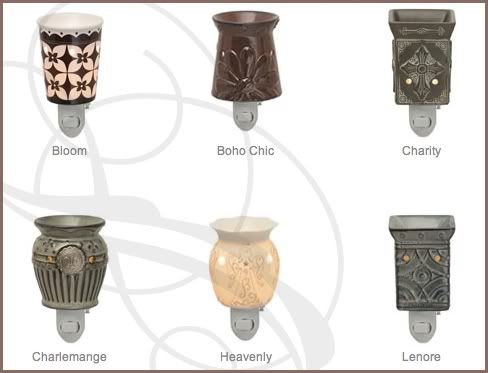 source
---
...(5)...



11"x17" "The Beauty We Love" Letterpress Print from Happy Deliveries - $20 value!


"This print was created using antique wood type from the early 1900s and grey ink. The type (wood and metal letters) is hand-set in my mid 20th century press and inked with a brayer. Then the paper is pulled throught the press, one sheet at a time, to create a perfectly imperfect print."
source
---
...(6)...



Set of 5 Square Doily Coasters from Uncommon Handmade - $20 value!


"Your source for colorful, cleverly designed decor in the style of anthropologie and urban outfitters. Our inspiration is danish and midcentury modern with some eclectic vintage in there, too."
source