Remember what I said in
yesterday's post
about handmade things?
I LOVE THEM.
So, it's no surprise that I adore this Etsy shop, full of unique, handcrafted pottery items.
These creations are handmade by Charan, who lived in India for a significant part of his life. You can see so much of India's influence in his beautiful, ornate, and unique work. I'm in love with each and every piece in
his shop
!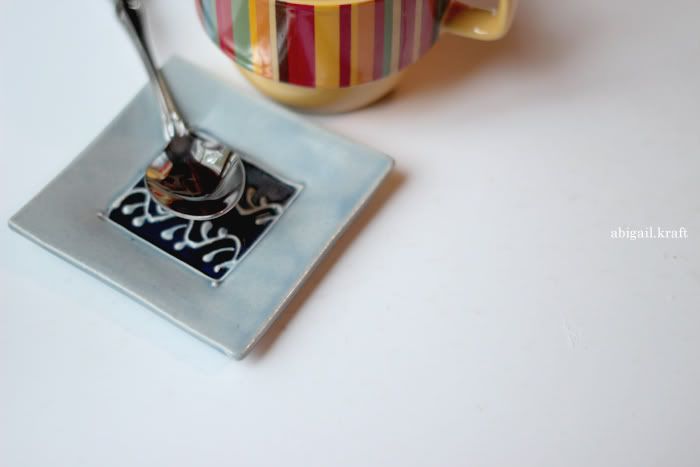 It took me a little while to actually use my square dish, because all I really wanted to do with it after receiving it in the mail was...look at it. Ha! It's absolutely stunning.
I'm happy to say that I will be giving away one of Charan's products during my
Authentic People Blog Party
! So, make sure to stop by my blog between
November 11 & 24
, to enter for a chance to win! I'm sure you're all excited to know what exactly it is that he will be giving to a very lucky one of YOU, but until the big reveal,
go and gawk
at all of the work in his shop,
Creative With Clay
.
Who's excited!?
UPDATE: Click here to find how how you can win a Handmade Oil & Vinegar Bottle from Creative With Clay!